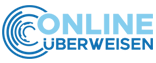 OnlineÜberweisen – the modern, online banking-based payment method for your online shop.
Your customers pay easily and conveniently directly with their own online banking login data.

Paysafecash, as a new, alternative cash payment method from Paysafecard, specifically developed for the needs of online shoppers.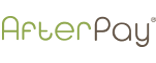 AfterPay is market leader in the Benelux in online payment in arrears. Thousands of webshops have already added AfterPay as payment method, while millions of consumers use AfterPay each year. Payments are 100% guaranteed.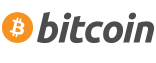 Bitcoin is a highly secure and low-cost method for processing payments. Bitcoin payments are irreversible and all Bitcoin transactions are 100% guaranteed. Customers from all over the world can use Bitcoins to pay for your products and services.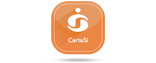 In conjunction with MasterCard and VISA is CartaSi in Italy the most commonly used credit card for online payments.

Klarna is the European market leader in invoice-based payments to webshops. Customers first have the order delivered and then pay in arrears, and possibly in instalments, to Klarna. They are not required to provide any confidential details. Klarna makes direct payment to workshops. Payments are 100% guaranteed.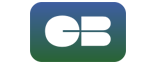 Carte Bancaire and Carte Bleue are debit and credit cards that are used mainly within France. If French consumers form part of your webshop market, then you can't afford to to omit this payment method from your payment options.

With PayPal, your customers can use their email address and a password for easy payment. Payments are received by PayPal and paid out directly to your PayPal account. PayPal is available in no fewer than 203 countries.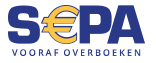 SEPA Prepaid is based on advance payment, followed by delivery, using the own online banking environment. For many Europeans this is the preferred method for the payment of online purchases. SEPA Prepaid is available in all 34 SEPA countries*. Payments with SEPA Prepaid are 100% guaranteed.

SOFORT Banking is an international payment method that enables direct bank payment. SOFORT Banking is available in many countries, including Germany, England, the Netherlands, Belgium, and Spain.
Paysafecard is a popular prepaid payment method for use both in Europe and elsewhere. This prepaid method is just as quick, safe and anonymous as cash payment. Paysafecard has been active since 2000 and is available from over 480,000 outlets in 40 countries*.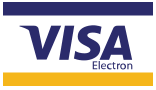 Visa Electron is a debit card, issued by Visa, with over 400 million users worldwide. This payment method is especially popular in Spain and most other west European countries, Latin America, Asia Pacific, the Middle East and Africa.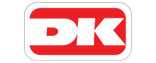 Dankort is the national debit card of Denmark. Around 85% of the Danish population has this card. Dankort is issued by Visa.

In European Direct Debit, an account holder grants a payee a (single or standing) authorisation to automatically debit amounts from his current account. Efficient and simple, the European Direct Debit is suitable for payments to both private and business parties.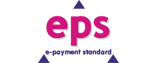 EPS Überweisung is a debit card in Austria that is comparable to iDEAL. The payment method was introduced in 2001 and is available to over 2 million Austrian bank card and accounts holders.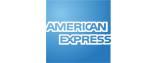 American Express is one of the world's best-known brands. Holders of an American Express credit card from all over the world can make safe online payments with their card. This payment is recommended if you have an international webshop.

SEPA Direct Debit is a single or standing authorisation. This is the ideal and easiest way to have your customers make single or periodic payments. This payment method is especially suitable for subscriptions. SEPA Direct Debit is available in all 34 countries* that are part of SEPA.

Przelewy24 is a local Polish payment solution that facilitates the transfer of funds for payments between consumers and sellers. Prezelewy24 guarantees the payment to the merchant without chargeback risk and is the most used Internet payment method in Poland.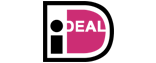 Dutch consumers use iDEAL to pay for their online purchases on internet through their own online banking environment. It is the most popular online payment method in the Netherlands. Payments with iDeal are 100% guaranteed and cannot be unilaterally reversed.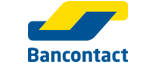 With Bancontact/Mister Cash, Belgium consumers can pay with their own bank card or Bancontact-app. This is the most used online payment method in Belgium. Payments are 100% guaranteed and cannot be unilaterally reversed.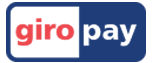 Giropay is the most used online payment method in Germany. With many German banks supporting Giropay, 85% of all German consumers can pay with Giropay. Payments with Giropay are 100% guaranteed and cannot be unilaterally reversed.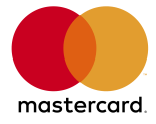 VISA and MasterCard are the global credit card leaders. Consumers from all over the world can use these cards to make online purchases on your webshop. You will be surprised how many international consumers will find your webshop when you offer them the possibility of paying with VISA and MasterCard.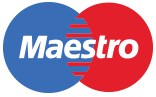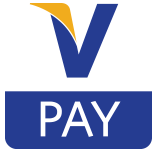 eMaestro and V PAY are the best-known debit card services in Europe. eMaestro is owned by MasterCard, while V PAY belongs to VISA. These cards are especially popular in Great Britain, Spain, Austria and Belgium. Payments are 100% guaranteed.